Residential Roofing in Boca Raton
Residential Roofing Services in Boca Raton
Need to repair your home's roof? Call your Boca Raton roofers at (561) 586-5655 for extended warranties on residential roofing services. Read our customer testimonials here to see what your neighbors are saying!  

An experienced, full-service roofing contractor can help homeowners with a range of roofing issues and make sure your property is well-protected against potential problems. Our team at Preventive Maintenance Support Services Company offers quality residential roofing repairs in the Boca Raton area. 
 CLICK HERE for information on different typse of roof repairs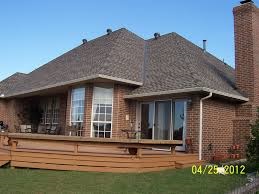 Are you experiencing any of these problems
Missing or damaged shingles
One common issue that many homeowners experience involves missing or damaged shingles. This can happen when extreme weather rolls through, or it may happen over time as your roof ages. Our residential roofers will determine if the shingles can be replaced. If the entire roof looks like it is starting to fail, you may need to have the whole unit replaced. Shingle repairs must be completed by experienced professionals to ensure their reliability over time; improperly installed shingles will become loose or fall off during inclement weather. Heavy rain can cause your roof to leak that will damage the wood underneath its surface. This will lead to costly repair work. 

Shingles that look like they are curling or bubbling up are the result of weather damage or long term damage caused by slow water seepage. Moisture can also develop in poorly ventilated attics, especially with the humidity we experience in Florida, which can cause the roof to develop mold and decrease its lifespan. 

If your shingles show natural wear, we will repair or replace them for you. Any signs of deterioration, no matter how small, should be inspected by a professional. We will make sure that you won't have to deal with any subsequent issues, such as water spots on your ceiling. 
Damaged rain gutters
When the rain gutter on your roof becomes clogged, detached from the rest of the roof, or dented, water will start to flow towards your home rather than away. If this happens, mold will quickly develop. To help secure your gutter, we can apply flashing. Flashing is a metal material that is used to pad gutters, vents, and other joints on your roof and seal any gaps where water can enter. Even a well-installed roof can leave gaps around the fixtures installed on it. Flashing will help protect your home against water leak damage.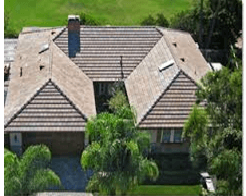 Patio and Lenea Enclosures
Do you want to turn your you covered patio in to an enclosed room. Maybe you want to build a new sunroom? We have you covered click here
Contact Boca Ratons Residential Roofing Experts
If you suspect a problem with your current roof and need repair, or you think it's time to replace it altogether, call our team for help. We will assess the problem and let you know if a repair or whole-roof replacement will be more beneficial to you in the long run. Our experts will improve the look and function of your roof while making sure you are protected from further damage. 

Call Preventive Maintenance Support Services Company today at (561) 586-5655 for residential roofing at affordable rates. Request a free estimate here!