What You Should Do When You Hire a Contractor
You may already have a contractor in mind for new stuff at your home. Your contractor may be well versed in home improvement projects. But is he a true professional in the disciple you need? There are varying levels of skill sets and experiences as it relates to home improvement projects. This blog will touch on the 3 key factors to a perfect construction project. And how to hire a contractor.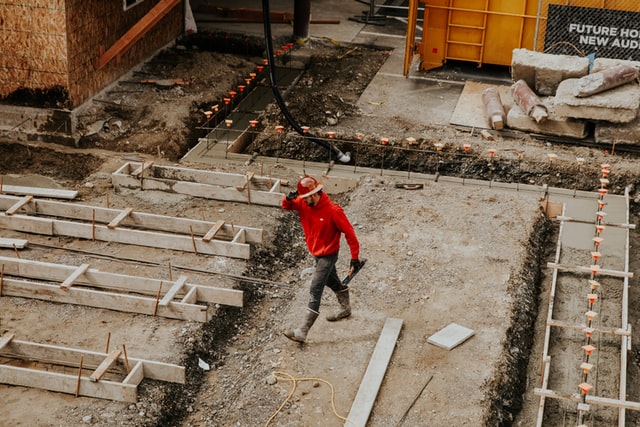 Questions to Ask Potential Contractors
These are some questions you need to ask when you are looking for a contractor candidate.
Contractor License
It may seam a silly question, but not all companies are licensed with the State. Some companies use other peoples license to obtain their permits. You might not know it until you look at the permit card. If the company name on the permit is not the same as on your contract. You have been fooled. Other companies have a "County License". A county license allows a company to work in a construction discipline within their county only. While State licensed contractors can work State wide. A certified State licensed contractor has to meet higher standards than the county folk. Always hire a State certified contractor.
Do I need a permit?
Just about everything needs a permit. Even if your replacing one window, you need a permit. Anyone telling you different is untruthful and you should avoid them. I understand the local handyman is going to be your friend and save you lots of money without one. He will insist he has been doing it for years and never had a problem. Don't buy it. The lure of saving some cash can be more than tempting. It can offer credibility to someone who does not deserve it.
Permits are not expensive. Your contractor will submit plans in order to obtain the permit. The plans are reviewed by a construction professional. The work will be inspected by a professional. And when the job is finished, you will know that you got your moneys worth and everything was done right. And don't worry, the inspector is not going to look for anything else in your house. He is not going to find something else that needs a permit.
Do you use sub-contractors?
This is an interesting topic and deserves some of your attention. A general contractor or builder will obtain a master permit in large construction projects. He will hire sub-contractors for specific trades. Like roofing, electrical, plumbing and so on. Each subcontractor will obtain sub-permits for his trade. So, the roofing contractor will obtain a roofing permit. Likewise for the electrician and plumber. The subs will submit their license and insurance documents to the master permit holder and the building department. Sub-contractors in this aspect are perfectly fine.
The term sub-contractor for small projects means something a little different. It is a common practice for contractors to use non-employee crews to complete their work on small projects. These "sub-crews" may have adequate experience, but DO NOT have a contractors license or insurance. So, in this case we are, more specifically, we are talking about "unlicensed sub-contractors". Why use a non-licensed, non-employee when you could use some of your own guys? Because it costs less.
a. There is no payroll tax.
b. No workman's compensation insurance.
c. Sub-crews are paid by the "piece" and that is a fixed cost.
A & C are not terribly important to you, but B certainly is. A sub-crew member hurt on your property will not be covered by the contractor's insurance. You the homeowner will be responsible for all medical expenses. You might even be responsible for pain and suffering.
It is very important. Make sure your contractor uses his employees not a sub-crew.
Check another articles from us:
Roof Replacement Cost
Roofing Contractor? How To Find The Right One