Commercial and Residential Roofing in Boca Raton, FL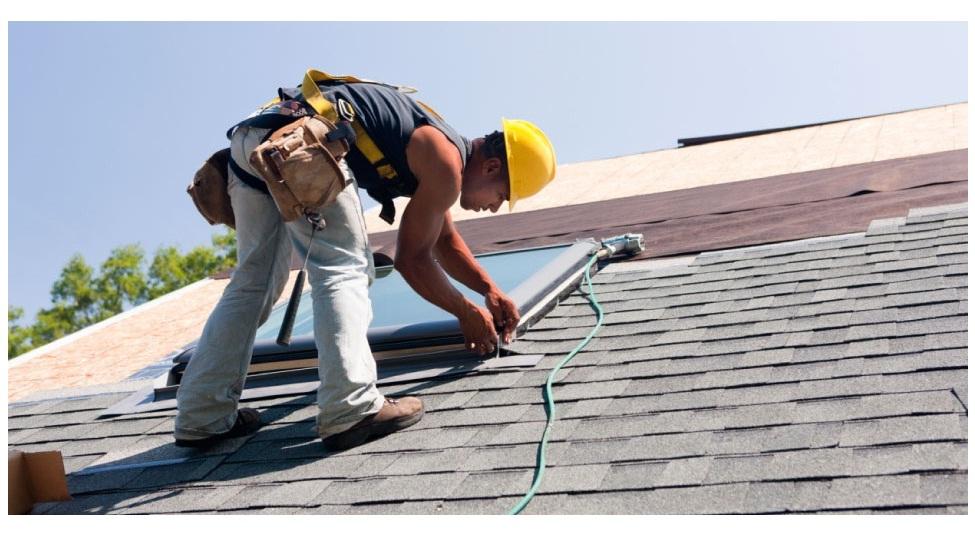 We have been providing quality roofing services of ALL kinds since 1994. If you need a roof repair or a new roof we are your best choice and you should call us now 561-586-5655.
This page will help you understand who you need for roofing services. A Roofing Company, Roofing Contractor or Roofer? We are all three but this page will give you a better understanding of the process. It's good stuff, read on.
You May Also Be Interested In The Following Roofing Services or continue reading below
Which one do you need?
If your roof needs work it can be hard to find the right person for the job. You want to find the best team available. But how? One big problem comes from the terms for the person you are looking for. Do you need a roofer, roofing company, roofing contractor or handyman? On this page we will explain who each of the players are and their roles in the process.
Roofing Company
Roofing companies specialize in certain disciplines within the roofing industry. Some specialize in residential and others, commercial. Some specialize in tile roofs and others in flat roofs. You get it. Company employees get paired with others to form crews. Each member of a crew will have experience and a particular skill set. Crews are designed to perform specific tasks. It might take several crews to complete a job. The company plans for the materials and crews need to finish a contract.
A roofing company contracts with the general public or business. Under Florida Law, you can go to contract with a roofing company. You can't contract with a contractor. The law requires companies to designate a qualifying contractor to host the company. This contractor is responsible for the adequacy of the work. Hence, there are two parties responsible in a construction project. The company and the qualifier. The contractor for the work and the company financially.
Roofing Contractor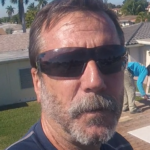 A roofing contractor is someone who has a license with the State. The license specializing in roofing. The State requires many things of contractors. One needs a minimum 4 years experience working in the field. That is, doing the work himself. The State test has many technical questions on the mechanics of roofing. Other sections on the test are for accounting and construction law. The entire test takes a full day. Furthermore, candidates are required to have a minimum net worth and credit score.
A roofing contractor can form a corporation and in effect be both the contractor and company. A company formed and supervised by one person is a good thing and the kind of entity you want to work with.
A roofing contractor is a roofer (or should be). Contractors need to be field experienced.  But some contractors don't have the experience they claim and still able to pass the State test. They don't do the work and never have. These guys rely on their employees to plan and supervise the work. This is obviously not desirable and prone to problems.  We affectionately call them, "gentlemen contractors" and you should avoid using them. 
Our company was started in 1994 by Kristian Irr. Kris worked in the trade for more than a decade before starting this company. He is a roofer, roofing contractor and owner of the company. We are the right people for your job. You can contact us in several ways
We provide all types of Roofing Services
Roofer Boca Raton
A roofer is someone who works on roofs. Their level of proficiency varies. Laborers carry materials and pickup trash. Rough carpenters are roofers Boca Raton. They measure, cut and install wood. Conventional hot tar roofing has kettle man, mop man, paper setters and a tote man. All roofing crews have sheet metal workers known and metal thumpers. The guy running the nail gun on a shingle crew is the shingler. And finally, people who install roofing tiles are tilers.
Some men, who have been in the trade a long time, can do all of these. They are revered and called mechanics. Mechanics can install all types of roofing and all kinds of roofing systems. 
All of these guys are roofer Boca Raton. While you need all of these skills, You don't want to go to contract with an experienced roofer. Its better to hire a roofing company that is owned and operated by a roofer.
Handyman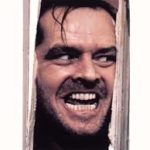 Handymen are folks with construction experience, but no licence. A handyman is by definition an unlicensed contractor. Florida has a license for a handyman. It's name is "residential contractor". Why don't they get the license? They can if they wanted to! Everyone will have their own reason. But for the most part, handymen don't want to be responsible for what they do. They don't want to get insurance and pull permits. That can't be good and you should never hire a handyman. Hire a licenced company, always!
Sub-Contractors
What about sub-contractors? We always hear and are warned against Roofing Companies and their use of sub-contractors. Read more about the use of Sub-Contractors on my blog here
We offer complete re-roofing and repairs on all types of roofs. And all of our work comes with extended warranties.  Protect your property against potential problems by contacting us. Our teams offer quality commercial and residential work in the Boca Raton and surrounding areas. Read our customer reviews to see what your neighbors are saying about our roofers!
Quality Control for Roofing
Florida is a Right to Work State and we don't have Unions. So our workmanship is often  criticized. And sometimes that criticism is earned.  Particularly when a company uses "Sub-Crews". What is a sub-crew?
Its a group of guys that form a roofing crew
They are not licensed contractors
They work for a contractor but are not employees
They are not covered by the Companies Worker Compensation Insurance
If one is injured you can be held responsible for medical expenses or Pain and Suffering
They work unsupervised.
None of those things are good for you and you should avoid using companies that use sub-crews. Sub-Contractors on the other hand, are licensed, insured and under the control of the companies contractor and therefore, perfectly fine.
At PMSS we don't use either sub-crews or sub-contractors. All of our teams are employees and supervised full time. You will be given a web-page address when your job starts. Pictures automatically appear on the page, in real time, at important junctures of the work. Our management team monitors the pictures to ensure the workmanship is perfect. And you too can watch the work as it is completed. From your cell phone if you like. You can call in with questions and get answers anytime you like.
Roofing Materials
It's obvious that quality materials are needed to provide quality work. There are many manufacturers making roofing materials like GAF, Firestone, Johns Mansville and many more. So how do you choose? Well, it turns out they are all basically the same. All of these products have to meet industry stands set by the American Society for Testing and Materials or ASTM. For example, ASTM testing procedure for modified bitumen systems is Active Standard ASTM D7636 / D7636M. All manufacturers of these products have to meet this standard.
The same goes for the performance of these materials during hurricanes. Miami Dade County took a beating by hurricane Andrew. That experience  motivated the County to focus on engineering standards for all components of a building envelope. They did this by requiring all system components be tested in a wind tunnel blowing at 180 miles per hour. Systems that succeed earn a Notice Of Award (NOA). Only systems that achieve this are eligible for permitting.
So it really doesn't matter whos material's  are used. There standards are in place to protect you. Most contractors become comfortable with a manufacture because of the instillation process, which vary slight or simply the cost. The distributor ABC has a product line know as Mule Hide. This brand is typically a little less expensive than others and so it's popular.