Roofers, roofing contractors or roofing company?
Which one do I need?
If your roof needs work it can be hard to find the right person for the job. You want to find the best team available. But how? One big problem comes from the terms for the person you are looking for. Do you need a roofer, roofing company, roofing contractor or handyman? On this page we will explain who each of the players is and what are their roles.
Are you looking for information on roof repairs Check Here. New roofs Here
Roofing Company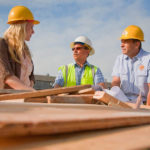 Roofing companies specialize in certain disciplines within the roofing industry. Some specialize in residential and others commercial. Some specialize on tile roofs and others in flat roofs. You get it. Company employees get paired with others to form crews. Each member of a crew will have experience and a particular skill set. Crews are designed to perform specific tasks. It might take several crews to complete a job. The company plans for the materials and crews need to finish a contract.
A roofing company contracts with the general public or business. Under Florida Law, you can go to contract with a roofing company. You can't contract with a roofing contractor. The law requires roofing companies to designate a qualifying roofing contractor to host the company. This roofing contractor is responsible for the adequacy of the work. Hence, there are two parties responsible in a construction project. The company and the qualifier. The contractor for the work and the company financially.
Roofing Contractor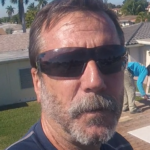 A roofing contractor is someone who has a license with the State. The license specializing in roofing. The State requires many things of roofing contractors. One needs a minimum 4 years experience working in the field. That is, doing the work himself. The State test has many technical questions on the mechanics of roofing. Other sections on the test are for accounting and construction law. The entire test takes a full day. Furthermore, candidates are required to have a minimum net worth and credit score.
A roofing contractor is a roofer. Some how some certified contractors don't have the experience they claim. But, were able to pass the test. They don't do the work and never have. We affectionately call them, gentlemen contractors. A contractor who has his own company but no office is a cellphone contractor.
Who is a sub-contractors?
Sub-contracting crews can be a big source of contention for roofing companies. Most sub-contracting crews have no qualifying contractor. Legally the roofing company is responsible for their work. This because the roofing company hired them. However, the roofing companies insurance policy doesn't cover the sub-contractor. If a sub-contractor is hurt on your property, he will not be covered for workers compensation. You can be held responsible for his medical care and pain and suffering. Not good!
Roofer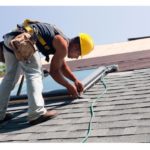 A roofer is someone who works on roofs. Their level of proficiency varies. Laborers carry materials and pickup trash. Rough carpenters are roofers. They measure, cut and install wood. Conventional hot tar roofing has kettle man, mop man, paper setters and a tote man. All roofing crews have sheet metal workers known and metal thumpers. The guy running the nail gun on a shingle crew is the shingler. And finally, people who install roofing tiles are tilers.
Roofers who have been in the trade a long time can sometimes do all of these. They are revered and called mechanics. All of these guys are roofers.
Handyman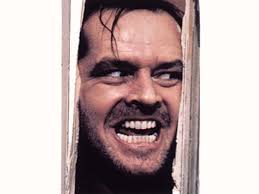 Handymen are folks with construction experience, but no licence. A handyman is by definition an unlicensed contractor. Florida has a license for handymen. It's name is "residential contractor". Why don't they get the license? They could if they wanted to. Everyone will have their own reason. But for the most part, handymen don't want to be responsible for what they do. They don't want to get insurance and pull permits. That can't be good for you. Hire a licenced roofing company, always!
HIRE US :)