Benefits of Using Asphalt Shingles for Your Roof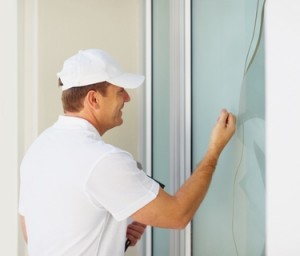 There are many benefits of purchasing and using asphalt shingles on a new roof. While it may not be apparent at first, the advantages of installing this product on your home includes such benefits as:
Easy Installation: It is the easiest form of shingles to install. They are perfect for use in challenging areas such as steep slopes, peaks and turrets. And because they are so simple to use, locating and enlisting the services of reputable installers is a snap.
Budget Friendly: The costs of purchasing this type of shingle are very reasonable, sometimes less than a dollar per square foot. And because they are so easy to install, labor costs are also much lower than for any other type of roofing material.
Weather Tight: These products provide long-lasting protection to your home for years and some may even have lifetime warranties. They resist the ravages of the elements and, if fiberglass products are used, are extremely fire resistant. They are also algae resistant, which aids in eliminating discoloration.
Attractive: These shingles are available in a variety of patterns, shades, and colors, some of the most common being green, blue and red. Homeowners will have no trouble finding a product to match their home. Some are even manufactured to look like more expensive materials such as slate or wood.
Lightweight: While these shingles are not the lightest on the market, they are still very lightweight and do not require extra support beneath, making them even more reasonable and easy to install.
Ease of Replacement: The shingles are very low maintenance and easily repaired or replaced by roofing professionals.
Asphalt shingles have fast become the most popular roofing product on the market. The flexibility, ease of installation and low cost have made it a first choice among many satisfied homeowners today.
Are you in looking to install a new roof in your Boca Raton home? Call us at (561) 586-5655 and schedule a free estimate appointment today!