The Benefits Of A Roof Cleaning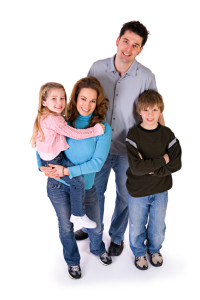 A lot of dirt and gunk gets on your roof over the course of a year. While this may make your roof look dirty and grimy, it can actually cause damage to it as well. When you allow dirt and grime to remain on your roof over the course of several seasons, you will find that it could cause damage to your shingles, whether they are of the clay or sympathetic variety. In addition, the dirt can get in between the shingles and cause damage to your roof, which will eventually lead to issues with rot. If you want to make sure that you are going to keep your roof in good working order, you need to call out professional roof cleaning services, at least once a year.
One of the major issues that people have with their roofs is the fact that they don't take the time to think about it often enough. Instead of making sure that they get it inspected once a year, they assume that everything is fine, especially if they can't notice that there is anything wrong with it. If you wait until a noticeable hole is open in your roof or you have a leak in your home, you have waited too long for an inspection. Having your roof looked at and cleaned by a professional is the best way to make sure that it has a long-life.
The best time to get your roof cleaned and inspected is before the rainy months start. You want to make sure that your roof it is tip-top shape, and all of the dirt and grime is off of it, before the moisture has a chance to come in and settle. The last thing that you want is for your roof to get sludgy with the dirt that is on it. In addition, a cleaning and inspection will also make sure that the gutters are clear and ready to go before the rain comes.
Looking for roof cleaning services in Boca Raton? Call Preventive Maintenance Support Services Company today at (561) 586-5655 for top-notch services!