Picking the right roofer for you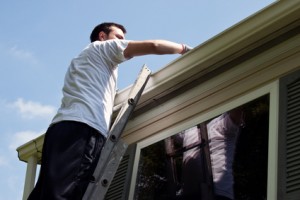 Florida has many roofing companies, especially in Boca Raton. If you are in need of repairs or know someone who is having problems, you might want to check several options of reputable roofers. The yellow pages is a good resource or you can also search the internet. Compare what the companies have to offer, how long they have been in business and ask for references. Consult with the BBB. They will be able to give you information on any complaints customers might have experienced with your interested companies. The roof protects your home. Therefore, you want any maintenance or repairs done to it by professionals. You will have peace of mind knowing you received genuine and good quality workmanship.
You might say to yourself that times are so difficult these days that you want to find the cheapest company out there. This could be only a temporary solution. The company comes out, do the work and months later you start to have problems which only prove it was done by a fly-by-night, unlicensed, money grabbing company.
Work with companies who have your best interest as their goal. Seek companies who use high quality roofing products, equipment and material.
When you contact them, ask about their company, what the cost is based on, references, and if there are any guarantee policy. Also, ask the representative if they can bring pictures of their work from previous customers. If they are willing to take the extra step, they might provide you with contact names and phone numbers for you to call those references. Once you have researched the internet, talked to references and viewed pictures of different jobs, you will feel confident the company you choose will give you a job well done. The work you pay for should be work everlasting.
Are you in need of a reliable roofer in Boca Raton? Call us at (561) 586-5655 and schedule a free estimate appointment today!