How often should I get my roof checked?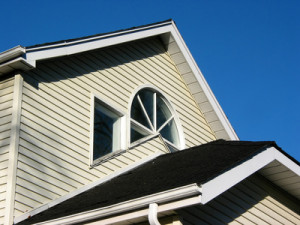 The roof on your home, is one of the most integral parts of your house. It keeps everything in your home from getting wet, snowed on, or blown away by the wind. Having your roof in good working condition is important to keep everything in your home safe and secure. Inspection and a preventive course of action are the best solutions to roofing issues, however, repair services will be needed from time to time.
Most homeowners have no idea how often they should have their roof inspected. Considering how important the roof is to your home and your belongings, it is an important question to think about. A roof inspection will examine every aspect of your roof's structure, and a check for signs of future problems. The inspection will be performed by a licensed and experience inspector. They will look for signs of missing or loose shingles, missing flashing, sagging, water damage, and holes. Often, your roof will be found to be in excellent shape. However, if something is wrong, you can address the problem quickly, before it becomes a bigger, more costly issue.
The National Association of Home Builders advises homeowners to have a roof inspection every three years. If you have a newer home or a newer roof, then five years is probably a good amount of time to wait between inspections. However, if the area you live in and your home have experienced some harsh weather, it is a good idea to get the roof inspected as soon as possible to detect any damage from the storm. Hail, windstorms, heavy snow fall, and other extreme weather can cause major damage to your roof. If a roof is not inspected and repaired, the damage done to the roof can lead to bigger problems like leaks and mold.
Your home is your biggest investment. You want to keep it safe and in great shape. Getting your roof inspected will save you from costly repairs down the road, and from potentially ruining parts of your home and your belongings. The peace of mind knowing that your home and roof are in good shape makes getting the inspection worth your time. Schedule a roof inspection today to keep that roof over your head in good, working shape.
Looking for a roofer in Boca Raton? Call Preventive Maintenance Support Services Company today at (561)586-5655 for the best services in the area?