What are the Benefits of Hiring a Roofing Cotractor?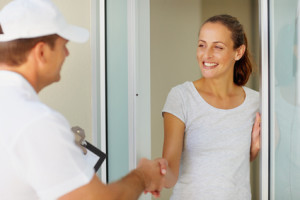 Roofing can be a very taxing and even dangerous job. Hiring a roofing company to do the work is usually the best choice. Trying to do it yourself can cost you more than if you were to hire a professional roofer.
First off, it is important to make sure you call to get references from a few different roofing companies. You want to make sure you get the best price you possibly can. Choosing a roofing company that has experience can play a major part in your decision. A newer company may seem to cost less, however if they need longer to do the job you may actually pay the same or in some cases more.
Hiring a roofing company will ensure that you chose the right materials for your roof. Whether you need it to be re shingled, or if you need a whole new roof. You may need to replace just a part of your roof, and a roofing company will know everything to do so it will be up to code. Not to mention they are experienced on steep pitches, so there is no danger of you falling and injuring yourself.
You also need to think about the weather. A roofing company will know how to protect your home if it happens to rain. They will know how to keep the inside of your home dry, as they work on the outside. And do not forget about the guarantee.
What would happen if after you have done the work your self and something goes wrong? You would have to pay more to fix it. If you are hiring a roofing company you would not have to worried about that. They would take care of it. You can rest assured that your roof will be done correctly. It may seem like a good idea to do the work yourself, but be sure to take everything that goes into a job like this. Hiring a roofing company has so many benefits.
Looking for a relief from the worries of roofing issues in Boca Raton? Call Preventive Maintenance Support Services Company for quick and efficient solutions at (561) 586-5655.