How To Pick The Right Roofer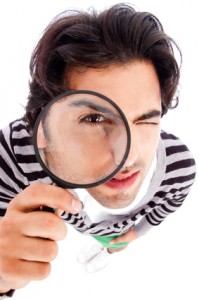 When a roof falls into a state of disrepair, there can be no delay in having it fixed. Doing so will stem any further damage. The problem may homeowners face is trying to figure out how to hire the right roofer. The way to do so merely follows a few simple steps.
For one, you do need to hire a roofing company that is well established. The business should be one that has been in operation for quite some time. If it is a new company, then the person who owns the business should have worked in the roofing industry for a reasonable length of time.
No matter how long the roofing company has been in business, it surely will have a track record with those customers it has served. Checking the Better Business Bureau rating of the roofing company would be a great step to take since this would clearly reveal the quality to be expected from the roofer.
Hiring licensed roofers is also strongly recommended. A roofing license is acquired upon the passing of a written test. If nothing else, a roofer who has passed the written test can demonstrate a basic knowledge of the tasks required to perform roofing work.
Not every roofing company belongs to a roofing association or organization. Those that do might be looked at as being among the better businesses to get an estimate from. Roofers that belong to professional organizations are, not surprisingly, likely to be more professional.
The roofer should have an acceptable insurance policy. This is something many homeowners overlook and they should not. Working on a roof comes with liability. The roofer should have a decent insurance policy in place to cover such liability as well as any costs related to workman's compensation.
Ask to see examples of previous work performed by the roofing company. Nothing gives better insight into work that is going to be done than work that has already been performed. Looking at photos or other proof of previous work can be a smart move before hiring anyone.
These steps are all basically simple. Taking the time out to perform then is worth it because doing so may lead to getting the best roofer in the locality. Are you looking for a certified roofer in Boca Raton? Call us at (561) 586-5655 and schedule a free estimate appointment today!