How To Pick The Right Roofer For You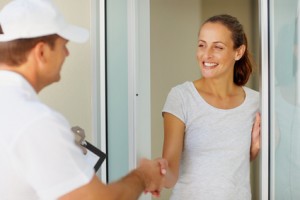 Hiring a roofer is not something that should ever be done without careful deliberation. The reason is you want to be sure your roof is fixed and fixed properly. Holes in the roof, leaks that are slowing ruining the interior of a home, and safety hazards must be repaired by those with capable hands. Leaving such tasks to those who offer amateur hour repair work is never going to be wise.
The steps required to hire the right roofer are not very difficult. You simply have to take a little time out and be somewhat diligent in your selection.
For one, you do want to be sure the roofer can handle work on the specific type of roof above your home. A roof can be made of metal or wood shingles or even embody unique and modern environmental designs. Upon hiring a roofer, it is critical to always be sure you are hiring someone who is familiar with the specific construct of your roof. This way, you can be sure the work is done right. Always ascertain whether or not the roofer has experience with the specific type of roof you needed fixed.
The roofer certainly should have overall solid experience in performing general roofing contracting work. Roofing businesses that have were established many years ago and contributed work to scores of homes and commercial properties in the local vicinity certainly are more preferable to ones that have no real track record to speak of. Newer businesses should not be dismissed as long as the proprietor is someone who has been working as a roofer for many years. Again, experience is among the most important of traits to look at.
Whether or not the roofer belongs to any professional or trade organizations is always going to be a positive. Such affiliations further attest to the skill, experience, and commitment a professional has towards his craft.
In truth, hiring the right roofer is simply an act of common sense. As long as the roofer meets a few basic criteria, he is likely the one for the job. Are you in need of a roofer in the Boca Raton area? Call us at (561) 586-5655 and schedule a free estimate appointment today!