Benefits of Getting Your Roof Professionally Maintained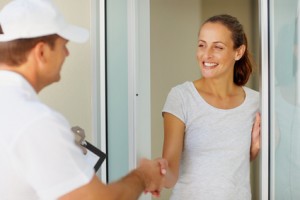 The roof is one of the most important components of a house protecting the structure from rain, snow, ice, wind, sun, broken limbs and a number of other pitfalls. Roofs suffer from exposure to harmful elements every day of the year. Many roofs receive no maintenance at all while others hire an unqualified handyman. However, uninformed handymen can cause more damage than they prevent. Trained professionals know that there are certain times when it is not a good idea to inspect or repair roofs. Under certain conditions, simply walking on a roof can damage the surface.
Professionals know when it is safe to inspect or repair a roof to prevent damage. The training they receive gives them the unique ability to locate problems early. It saves money on roof repairs and avoids expensive damage to the walls or the inside of the structure. To maintain a roof there is more than what you can see at a glance. There is the outside covering, the felt and the decking. Along the edges is the metal flashing. The ridge row along the top of the roof along with the peaks and valleys are especially at risk.
People not trained often think it is time for a new roof while experts know that it only needs some minor repairs. Common repairs that can save problems in the future include replacing any covering damaged by the elements, replacing parts of the flashing and using tar for problematic areas. A common misconception is that a blackened, dirty or mossy roof needs replaced. In many cases all the roof needs is a professional cleaning.
Hiring a professional maintenance crew can save owners the cost of a premature new roof and extend the life of the existing one. Professionals repair minor problems early, remove debris and clean off discoloration. Once professionals restore a roof, it increases the homes beauty to the point that it looks new. At the same time, the resale value on your home is greatly increased. Benefits of professional roof maintenance include detecting problems early, restoring a roofs appearance and saving the owner money.
Do you need a roofer in the Boca Raton area? Call us at (561) 586-5655 and schedule a free estimate appointment today!