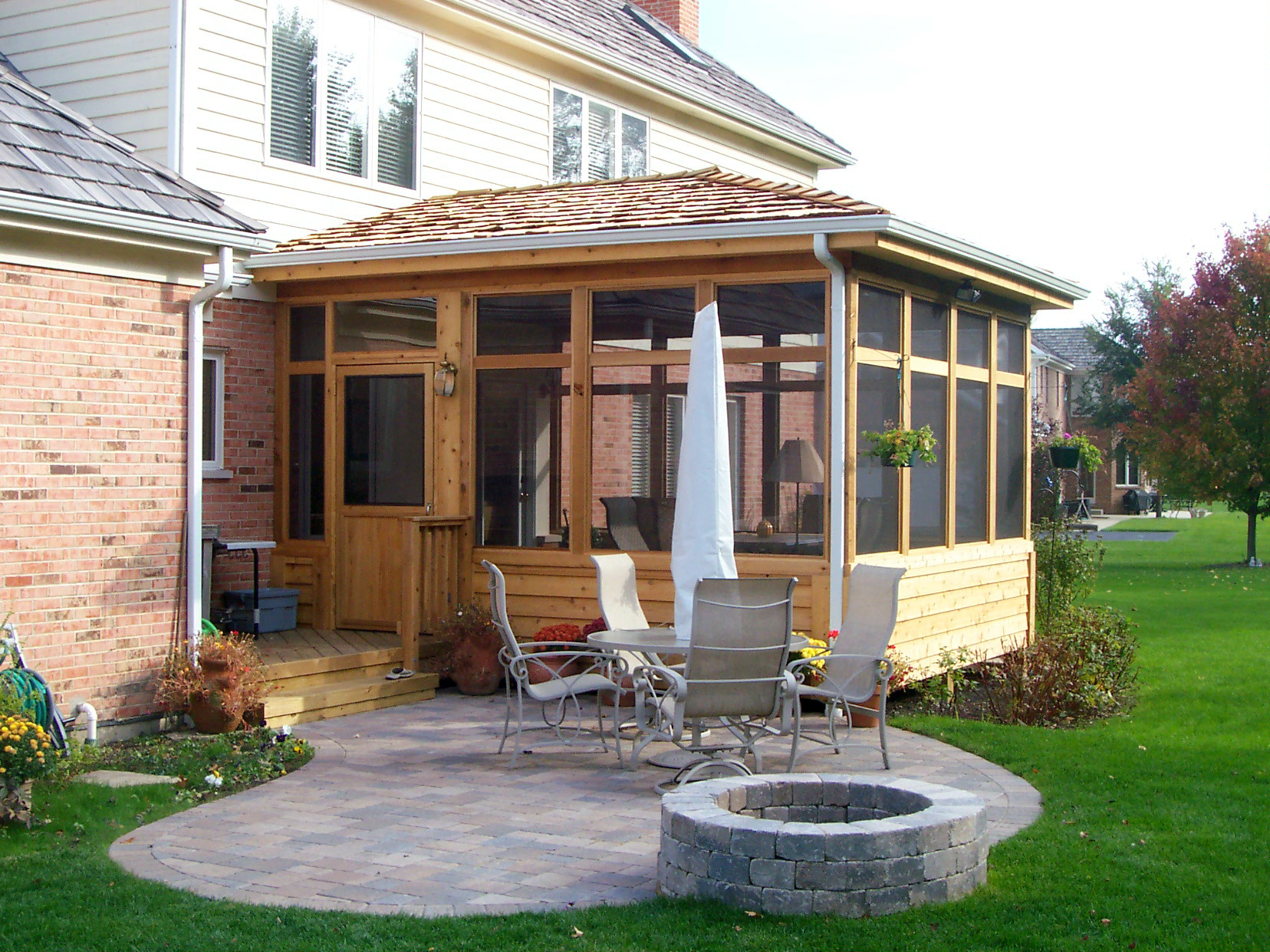 When summer is just around the corner, it is the perfect time to start a home improvement project. If you didn't have enough money to buy a house with porch and patio, it's time to make some additions. There are many porches and patio design available to choose from or to at least give you a place to start your search for the perfect porch/patio.
There is a different type of porches and patios. The wraparound porch is typically a porch that surrounded partially of your house. Wraparound porches are usually seen on Victorian, Colonial and Vintage style houses. They can also give some depth to tall and narrow homes. This porch is great for sunny areas because it gives you enough shade to chill. Another common type that is popular is back porch patios. This is one of the easiest addition to the house.
Adding a porch is one way to give any home instant curb appeal, and for this discussion, we will consider the costs and requirements for the addition of a 16'x20' covered porch. This is definitely not a "DIY" project, and several contractors might be necessary for the job (carpentry, concrete, electrical, etc.).
The overall cost of the back porch and patios approximately 200 square feet $2500.00. This includes only materials and contractor cost which this covers carpenters charge an average of $70 per hour, electricians between $65 to $85 per hour, and painters between $20 and $35 per hour. This should not come as a surprise taking into account the size of the porch. Lots of materials go into its building and it takes longer to finish the job.
When calculating the cost of porch what needs to be included namely:
Pour concrete footingsand set 4x4 posts as piers. The average price of concrete is $75 per cubic yard, with 6 to 9 piers that would require roughly two cubic yards each. This would total $1350.
Build floor joist system utilizing southern yellow pine pressure-treated deck boards. Average of 35 20' boards installed sub-floor at $15 each for a total of $525, plus installation time of 8 hours.
Build roof trussesand support beam system and tie into the existing house (based on assumption that roof is a gabled variety), lumber prices will vary as will the design used by the carpenters constructing the porch. The project will require joists and beams as well as plywood.
Asphalt shingles in an average of $80 to $100 per square of 50-year shingles. The total cost of $800, plus installation time of 16 hours.
Install 6x6 box columns w/ ScreenTight screen system. Average at $1.80 per square foot of opening. The total cost of materials is $1080, plus installation time of 24 hours.
Install beadboard ceiling. The average price per bundle (6 boards at 8' lengths) $30. Total cost $300, plus installation time of roughly 16 hours.
Provide electrical wiring and lighting to code. This is going to depend upon the amount of work required, but electricians average from $65 to $85 per hour. This project might be priced on a per item basis, or the carpenter might simply base it on the square footage.
For further additional enhancement and improvement costs that you also need to consider are the demolition of any pre-existing decking or structure, center ceiling fan, include stairs, assuming three steps to grade and painting or staining.