What are the Benefits Of Getting Your Roof Professionally Maintained?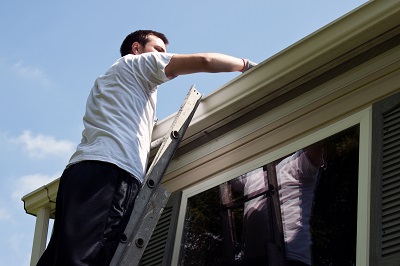 The roof is the one of the most important parts of the house, though some homeowners tend to neglect it. It protects your property from intruders, vagaries of weather, such as rain and sunshine, and also enhances the aesthetic appearance of the property. This makes it crucial to ensure that it is well kept and maintained. The roof requires constant care from a well-experienced professional, who can know the problems to look out for and take the necessary action. Professional maintenance of a roof is associated with various benefits outlined below.
Controlling potential gutter overflowing: When a professional cleans the roof, they will remove the dirt and debris that are trapped in the downpipes and gutters of the roof. This ensures that the water is diverted to the pipes, which prevents overflowing and clogging problems. Also, this gets rid of any potential flooding in the backyard or compound from the roof.
Removing algae and mold buildup: Algae and moss build up on the roof in areas with wet and humid climate, interfering with the aesthetic appearance of the roof. In addition, they also minimize the life span of the shingles by speeding up deterioration and getting rid of the protective granules. Scientific research reveals that black mold absorbs and traps a lot of heat, which adds to the air conditioning expenses.
Enhancing appearance: Most people assume that roofs are permanent and they do not require constant maintenance as long as they are not leaking. However, this is far from the truth, as a roof becomes discolored and dirty after a period of time. A thorough professional roof cleanup makes the roof to look brighter, newer and beautiful.
Foretell potential problems: A professional roof inspection can point out any underlying problem that is not visible to the homeowner. This may include broken shingles or tiles, vegetation in the eaves that increases the risk of termites and potential leaks. The professional helps the homeowner to carry out small repairs required to address such problems, which can save them a great deal of money in the long run.
Extending roof life: Regular professional cleaning and inspection of the roof prolongs its life. Considering that the roof is one part of the house that is subjected to weather elements at all the times, it is bound to wear out with time. Cleaning combats mold and algae growth, which interferes with the beauty of the roof. Inspection can pinpoint problems before they go out of hand.
Get back control of your Boca Raton home! Call Preventive Maintenance Support Services Company at (561) 586-5655 for professional roofing services. 
Boca Ratons experianced roofing contractor.