Impact Windows or Hurricane Shutters?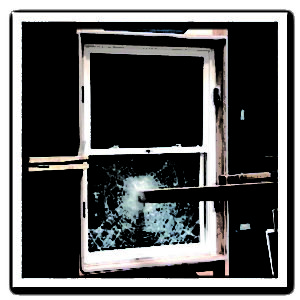 Protecting your home during high wind events in Boca Raton is a serious consideration. We cringe when we see the "cone of uncertainty". Long lines at the store and gas station are inevitable. There is a rush for plywood at Home Depot. The tap-cons are sold out. Are we going to get hit by a hurricane this year? It's on all of our minds.
Many South Florida homeowners try to get ahead of this. In doing so, they install hurricane shutters or invest in impact windows. So, which is better? In this blog we will look at some strengths and weaknesses of both.
Impact windows and hurricane shutters are two of the most popular hurricane protection products on the market. We specialize in the selection and installation of both. Some things to consider when you're trying to decide between impact windows vs accordion shutters follow.
Contact Us Now
Benefits of Impact Glass
The Convenience of Impact Glass
Imagine a hurricane is going to hit while you're on vacation elsewhere. Or a severe storm manages to arrive unexpectedly. Impact glass in your windows and doors is already protected. You don't have to worry about covering them. This is a major advantage of impact windows vs accordion shutters. Impact windows don't require your presence to be secure.
Energy Efficiency of Impact Glass
Impact windows improve your home's energy efficiency. Constructed with heavier and thicker materials, these windows resist heat flow into your home. Most impact glass is insulated. Insulated glass has two layers. Two pains of glass are thicker and stronger. Thicker and stronger glass combined with heavier duty frames makes energy-efficient windows.
Natural Light provided by Impact Glass
You're likely to lose power in a storm. It is stressful to find yourself in a shuttered home. How bad is the weather? What kind of damage is there? It can be really bad sitting there not knowing what's going on. Impact windows let you see while the storm is raging. This is a major advantage over shutters.
Benefits of Accordion Shutters
Accordion shutters require little effort in terms of protecting your windows and doors. One person can secure a home quickly. Second-floor windows are a bit more involved and take more time. Regardless, they're quicker and convenient compared to screwing plywood up.
Cost of Impact Glass vs Hurricane Shutters
Installing hurricane shutters over non-impact windows is less expensive than replacing them with impact. You can save money this way. If closing the shutters is not a problem for you. Keep in mind this, however. The screws securing new shutters penetrate the exterior wall. The screw holes do leak over time. Especially on a wooden frame second floor. A good portion of our weekly workload is fixing rotten wood and stucco walls. Check out our web page Stucco Wall Repairs. It is my opinion that the cost savings upfront installing shutters does not outweigh the long-term maintenance implications.
Replacing damaged impact windows vs damaged shutters
Impact windows prevent wind and debris from entering your home. However, they work because they consist of two panes of tempered glass. Between these panes
is a transparent adhesive membrane. The membrane gives the window its great strength. But, impact window can crack if hit hard enough. You could probably glaze a cracked impact window pane. That is, just replace the glass. But in general, you would need to replace the entire unit. Obviously, replacing an entire impact window is more expensive than the slider of a shutter. Fear not I think! That's why you have the insurance company upgrade your policy to include your new windows.
Benefits of Impact Windows Vs Accordion Shutters
It comes down to this I think. If you are replacing your home windows and you already have shutters, non-impact windows will be less expensive. They may be the correct choice for you. Conversely, the cost of non-impact windows and hurricane shutters is about the same. Considering shutters have some downside, we recommend investing in impact windows.