Tips On How To Properly Maintain Your Roof
Roofs are one of the most neglected parts of homes.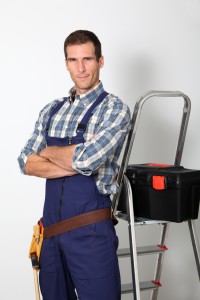 Neglecting to maintain your roof properly is the number one cause of costly repairs. However, you can take preventative action and avoid unnecessary costs by having your roof cared for by a reputable company. Learn more tips on how to maintain your roof the right ay below.
Annual Inspection: An annual inspection is one of the easiest and least expensive ways to ensure that your roof is good overall condition. You should use a trusted and experienced roofing contractor or company to perform this service. Ideally, you should schedule it around the beginning of each new year. This way, any water damage from the winter months will be easy to spot.
Don't Forget Your Rain Gutters: Rain gutters tend to be ignored, but can lead to serious water damage if not cared for properly. Rain gutter maintenance will vary depending on where you live. Ideally, once every few months you should have your rain gutters professionally inspected. Be sure to take care of clogs and debris on a regular basis to avoid buildup and ensure that your gutters are working smoothly.
Replace Loose or Missing Shingles: Loose or missing shingles may not seem like a big deal, but can lead to excess water on your roof, resulting in damage. This is something that can be avoided by simply replacing any loose ,damaged or missing shingles. For your safety, you should not attempt to do this on your own. A professional roofing contractor that is fully licensed and insured should be employed to provide this service.
Tackle Moss and Algae Build Up: If your roof has a moss or algae problem, you should have it resolved as soon as possible. Moss and algae build up damages your shingles and can lead to mold developing.
With the right maintenance schedule, your roof can last longer and avoid common sources of damage. Get started today with these effective tips. Are you looking for a roofer in Boca Raton? Call us at (561) 586-5655 and schedule a free estimate appointment today!