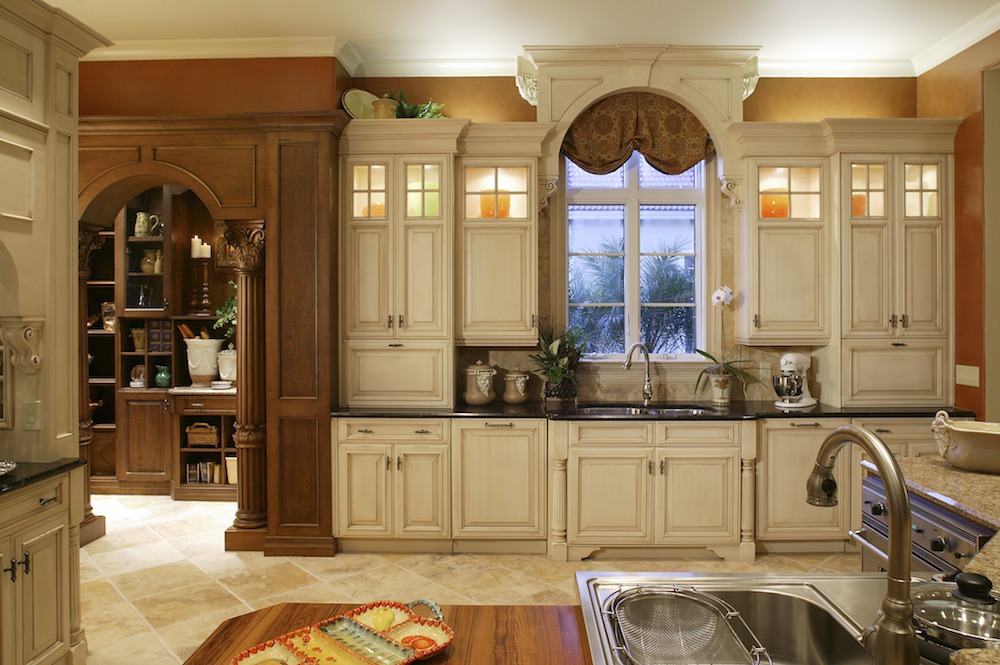 Cabinetry Cost $250.00 per Cabinet
One consideration for kitchen remodeling is cabinetry. Cabinetry is one of a vital element of the kitchen that should be available. Whether looking to update an existing kitchen or install a brand-new one, cabinetry should be part of it.
Typically, new cabinets comprise a significant percentage of the budget around 30% to 50% of kitchen remodeling. When it comes to the kitchen cabinet, there are at least three main types of construction namely stock cabinets, semi-custom cabinets, and custom cabinets.
Stock cabinets are fully prefabricated and sold as-is by home improvement or design stores; they can usually be taken home the same day or within a few days. This kind of kitchen cabinet is called ready-to-assemble (RTA)cabinets. There are many RTA cabinet suppliers such as IKEA. No need to worry about the cabinet installation because RTA cabinet suppliers are often very helpful in recommending sources for any other materials that may needed to complete the whole kitchen cabinet installation.
Semi-custom cabinets allow for slightly more customization by the purchaser, and they usually require a longer lead time to build, depending on the number of customizations requested. This means buying assembled cabinets, and many shops provide this kind of cabinet. Some of them are Home Depot, Lowe's, and a couple of local kitchen showrooms.
Custom cabinets are made by hand to fit the buyer's exact specifications, and timing for these depends on the scope of the job and the cabinetmaker's schedule.
From the price point of view, stock cabinets are cheapest, at around $60 to $200 per linear foot; semi-custom cabinets will run around $100 to $650 per linear foot, and custom cabinets usually cost between $500 and $1,200 per linear foot. In general, based on the application on the field, it is safe to say that typical cabinetry cost is $250.00 per cabinet.
Some of the estimation is also available in cabinet set (full kitchen). To assist understandingfor uniform comparisons, wherever possible cabinet estimates are expressed in a 10'x10' kitchen size which is an industry standard. On the low end, the kitchen cabinet cost between $1,800 and $4,500 for assembled or RTA (ready to assemble) cabinets, shipped and delivered to the house directly or to the nearest shipping and receiving facility.
Generally, lower prices nearly always are for unassembled cabinets. The pre-assembled option significantly adds to the cost in two ways: (1) the cost of the company assembling cabinetsand(2) higher shipping charges. The reason is that flat-packed ready-to-assemble/RTA kitchen cabinets take up far less space than assembled, so shipping charges are less).
It can be concluded that the cost of kitchen cabinets varies wildly based on factors and different scenarios are listed below.  These factors include:  assembled vs. unassembled, shipping costs vs. customer pick up; and style of cabinets.
It is also worth to note that installation costs are not included. As a rule of thumb, it is easy to expect to add another 50%-75% of the cabinets cost to account for high-quality installation from cabinet pros. There is a way to save some money, by hiring a small contractor firm or handyman who can do a decent installation job for far le