Benefits of using asphalt shingles for your new roof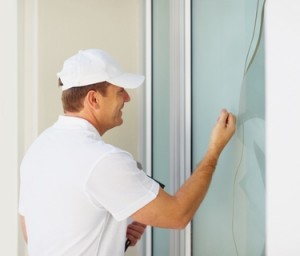 When it comes to maintaining the conditions of a home, there is no doubt about the fact that it is imperative to ensure that all aspects of the structure's build are well protected and tended to in times of maintenance, replacements, a repairs.
One of the most important components of a home is the roof covering. A home's roof provides the interior with a type of protection that is one of the most vital aspects of complete safety and security. A faulty roof can be a driving component of intruding dirt, debris, pollen, liquids, chemicals, and even small animals. Therefore, it is of great importance for the homeowner to take the proper courses of actions toward having a solid roofing structures.
Some of the major components that make up the roof are shingles. Shingles have traditionally been made of many different materials and elements, such as wood, slate, flagstone, metal, plastic, and other solid objects that work to keep the roof intact and covered. However, traditional shingle materials have often proven to be weak in their overall makeup. It is very common for traditional shingles to detach and/or break with the slightest weathering effects. Due to such weaknesses in the makeup of traditional shingles, it is highly recommended for homeowners to choose a platform of asphalt shingles for their roofing.
Asphalt shingles are the best option for anyone that wants to be assured of having a roof that will last a very long time, without causing concerns of constant replacements and repairs. Asphalt shingles are also great for all weather types, as it greatly deters any opportunities air intrusion or escaping, thus saving the homeowner a great amount of costs on their energy bills. Asphalt shingles also tend to keep the energy costs of a home low by keeping the home either cool or warm, depending on the temperature the thermostat is set at. With the makeup of traditional shingles, the covering doesn't always offer the best protection from the sun or cold, which consequently requires the homeowner to either drop or raise their thermostat to a greater extent in order to achieve the actual temperature they want. Ultimately, asphalt shingles are a great option for a plethora of benefits and advantages.
Are you in looking to install a new roof in your Boca Raton home? Call us at (561) 586-5655 and schedule a free estimate appointment today!