Home Additions and Extentions
Preventive Maintenance Support Services Company are experts at planning and constructing additions and enclosures for homes in South Florida. The many kinds of enclosures, like back porch patios, lanais, patio enclosures  and sunrooms can add great benefit to your home or commercial building.
Our additions and enclosures stay cooler in our warm climate because of the insulated panel design. Our closed-air additions are easily cooled saving a lot of money on expensive air conditioning during our sizzling Summer months.
But, these structures need to be built correctly. It takes excellent planning to create a new home environment. We guarantee that you will enjoy your new addition or enclosure, not to mention the added resale value it will provide when it comes time to sell your home.
Call now (561-586-5655) for a FREE estimate or fill out the form -> To find out more
Home Additions and Extentions
Sometimes building an enclosure does not really serve the purpose you have in mind. Maybe you need an additional bedroom or you want to make your kitchen bigger by moving the wall out. Building a new addition is a little more complicated than adding an enclosure. But don't worry, we have you covered. Adding an addition onto your home involves these steps.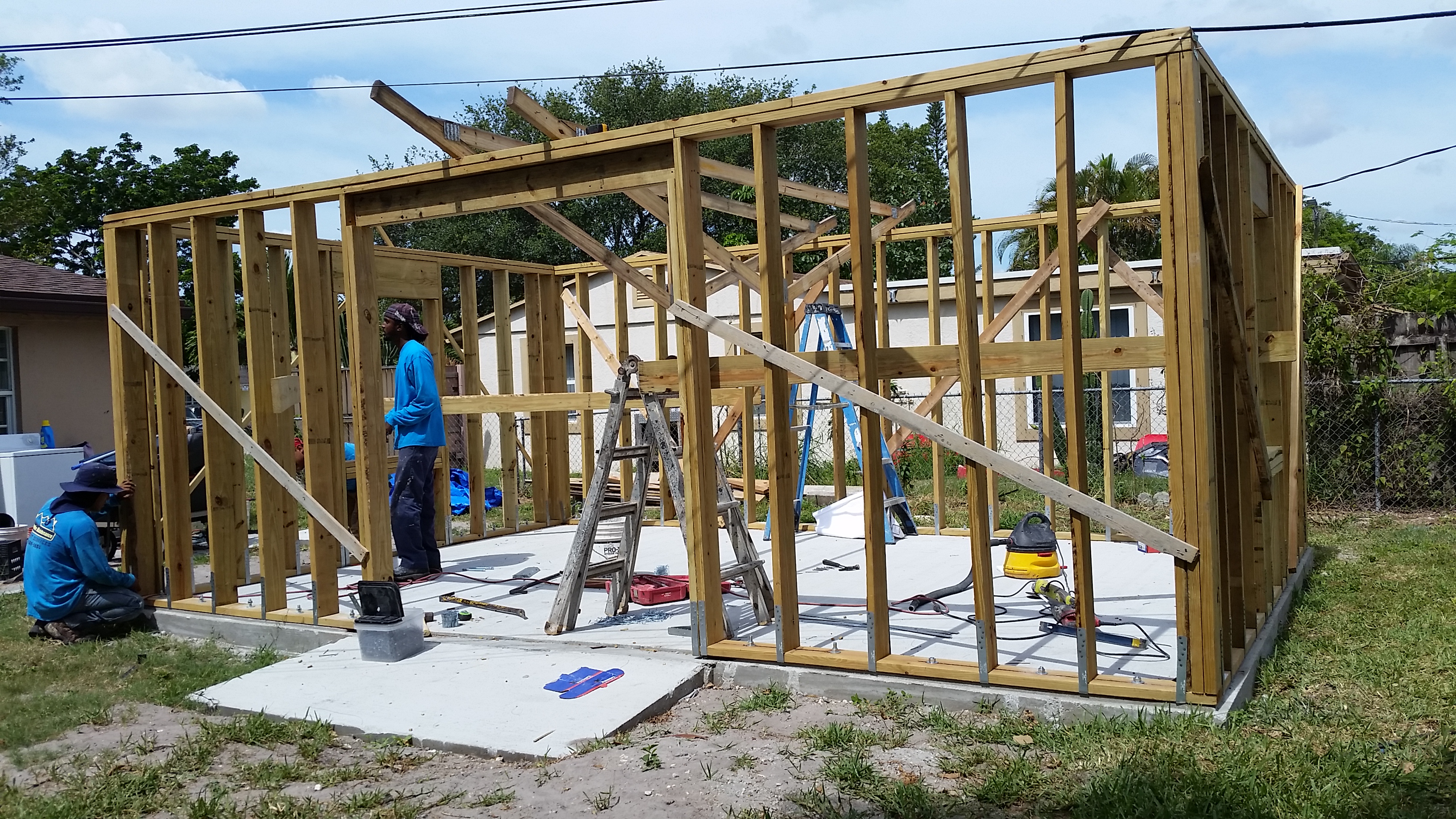 First, we have to determine if there is room on your property to build the house addition where you want it. To do this we will need a copy of your survey
Pour a new concrete slab to build the room addition on
Construct the walls for the additions on the house.  This is done with wood or concrete blocks.
Add windows and doors for the home addition
Build a roof over the new living space. New roofs can be flat or sloped to match the existing roof on your home
Make an entrance for the new addition to your house in what used to be your exterior wall
Finish the interior with drywall, lighting and such
Adding a home addition to your home is a big undertaking, but a well-planned home extension will pay for itself in a short period of time. Increase your home's value and add to its square footage with a beautiful home addition. The results of a properly designed and built home addition combine the benefits of more space and good looks.  Properly done, a new addition will complement the existing homes design. Whether you are planning a one-room home addition, a second-story add-on, or an outdoor room, we are the right contractor for the job.
Building a new addition on your home is a complicated process and you really need a professional like PMSS on your side to help you successfully navigate and complete the task