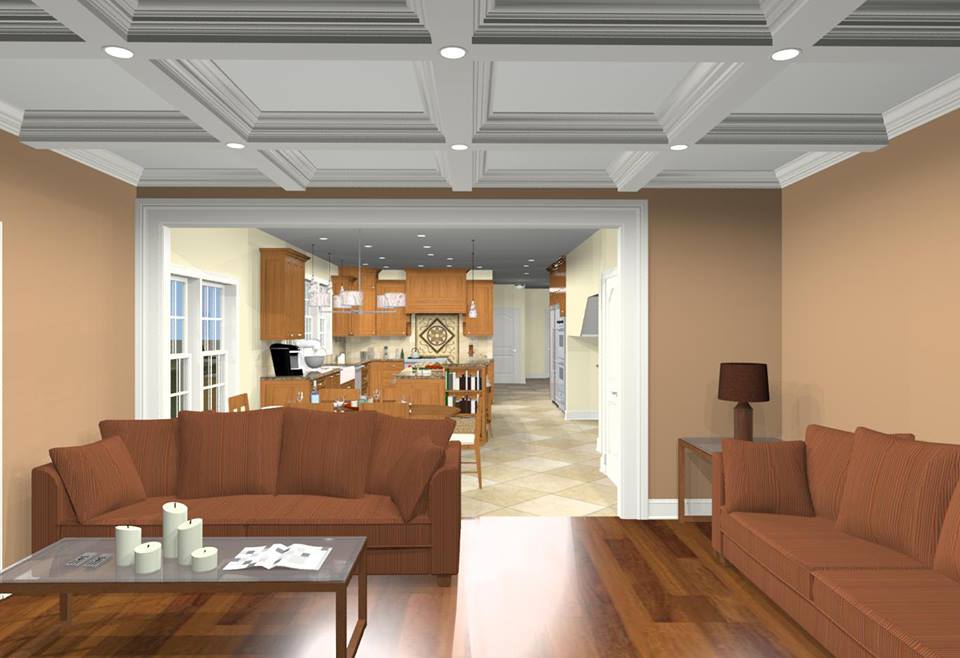 Many homeowners eventually come to that daunting dilemma: whether to buy their dream house or transform their current home into that dream. If building an addition become the decision, it must have been long considered and well thoughts, or it may have been thrust upon by an expanding family. In either case, recognize that this project will be a profound investment in time and money, but one that, if done properly, will enhance the value one of most important investment: your home. Preventive Maintenance Support Services Company has long experience in room additions projects and has extensive projects with different level of difficulties.
One additional room that is often requested in Preventive Maintenance Support Services to create extra finished living space for our valued customers is to build a family room addition. A family room is ideal for creating a relaxed living space for family and friends to retire to at the end of a busy day to socialize, and/or watch a game or show. Often family room additions are built off the side or back of a home adjacent to the kitchen area, making a big finished area that is ideal for large gatherings. Building a family room addition also makes an excellent investment decision as prospective young buyers always like to see them, particularly when they are built adjacent to a kitchen. This way the young parents can keep easy tabs on their small children while they are working in the kitchen.
The Planning and Design of the Family Room
If you are considering a building a family room addition there are a number of important things you should be aware of and should consider in its design. Based on our experience, starting with the family's need first can be a helpful starting guideline, not only during the planning phase but also construction phase. Summarized below are the key items should be considered and think about as part of the planning and design process of the family room project.
First and foremost write down what you want to achieve in your family room design. For example, how large of a family room do you desire? How many square feet will it be? Where will you position it relative to the existing home? Also, what particular features do you want to incorporate into it, e.g. a cathedral ceiling with skylights, an ingress/egress exterior door, hardwood floors or carpeting, etc. It is advisable to write down all of the important features and materials you want to include in your family room plans.Preventive Maintenance Support Services are pleased and ready to assist our valued customers, to discuss possibilities of making the family room addition based on our customer's needs'.
Secondly, the consideration is fallen into more technical matter, on what type of family room addition planned. As addition room means an extra room and it is exactly that, typically have two options build out or build up. There are several types of additions for an average house, including ground level additions, second-floor additions, and detached additions. Each option has its own benefits, drawbacks and estimated prices based on factors such as the size of the structure and the features that you want to incorporate. Regardless what is the decision, Preventive Maintenance Support Services is ready to assist you in choosing the suitable construction, materials, and design that is integrated with the current house.
In general, this is a major construction project that involves creating an additional building structure and integrating it with the rest of the home. No need to worry about the whole process, because Preventive Maintenance Support Services can provide you the right assistance both in the planning and construction.
Our Other Services