Additions and Enclosures – Florida Rooms, Sunrooms & Enclosed patios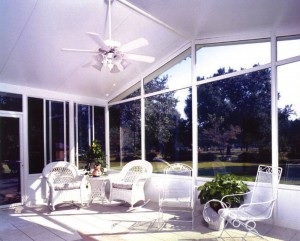 Are you looking to build an enclosure for your home?
The Construction of Additions and Enclosures
Preventive Maintenance Support Services Company are experts at planning and constructing additions and enclosures for homes in South Florida. The many kinds of enclosures, like back porch patios, lanais  and sunrooms, can add great benefit to your home or commercial building.
Our additions and enclosures are easier to cool in our warm climate because of the insulated panel design. You can save a lot of money on expensive air conditioning during our sizzling Summer months.
But, these structures need to be built correctly. It takes excellent planning to create a new home environment.  Considerations  for dealing with high water tables, as an example, and runoff is important.  You need a seasoned construction professional to help you successfully navigate through the entire process. Needless to say, we can accomplish all these things for you with great precision and success. We guarantee that you will enjoy your new addition or enclosure, not to mention the added resale value it will provide when it comes time to sell your home.
Porch Enclosure
Front porch, back porch, side porch, it doesn't matter. Let us turn that outdoor space into a phenomenal indoor space. Dont have a have a front or back porch? Thats not a problem, we can build you one.
Please call Preventive Maintenance Support Services Company today and let's discuss your project. Call (561) 586-5655 for your no-obligation discussion and FREE quote.
Repairing Flat Roofs, Porch Roof and Patio Roofs
Do you have a back porch patio with a roof that leaks and nobody can stop it?
Whether the room is a conventional back porch patio or an insulated aluminum panel structure, our crews are experts at finding the source and solution on fixing leaking flat roofs.
Please scroll through the gallery below to see some of our many options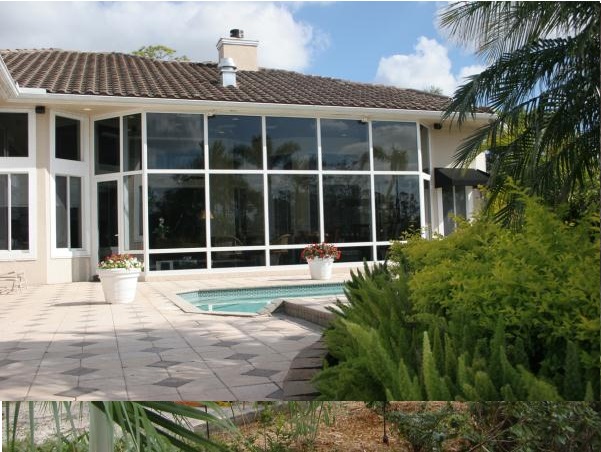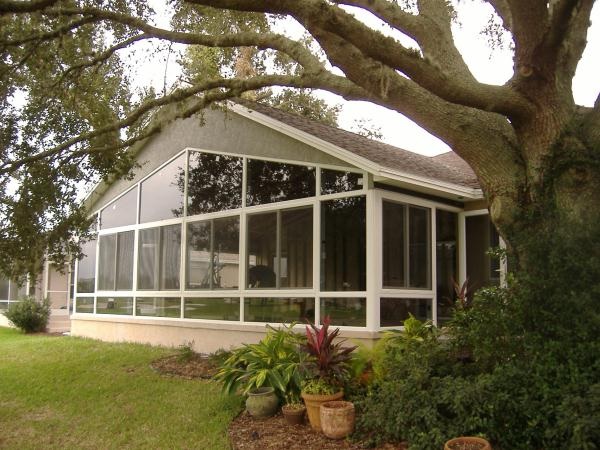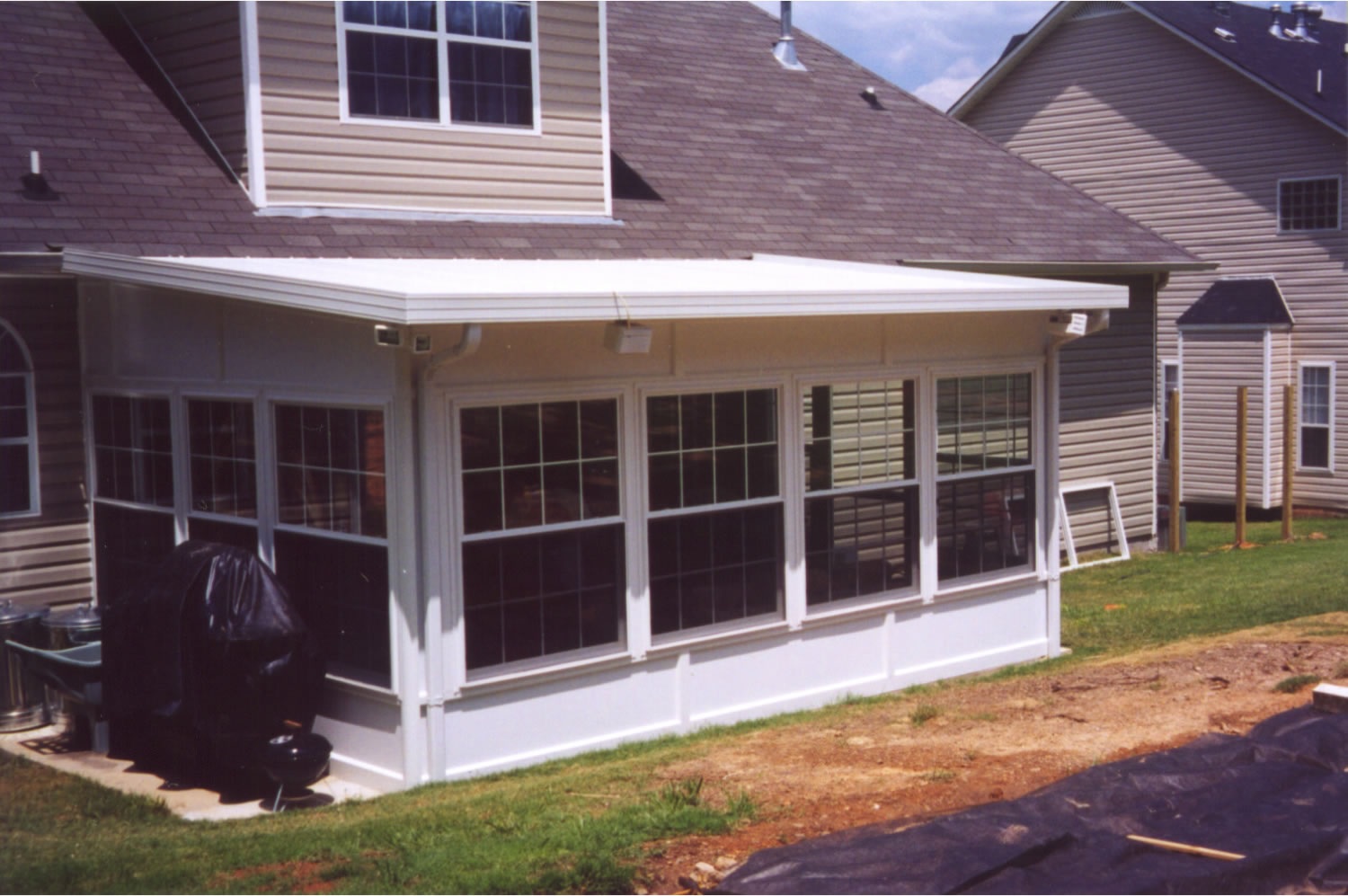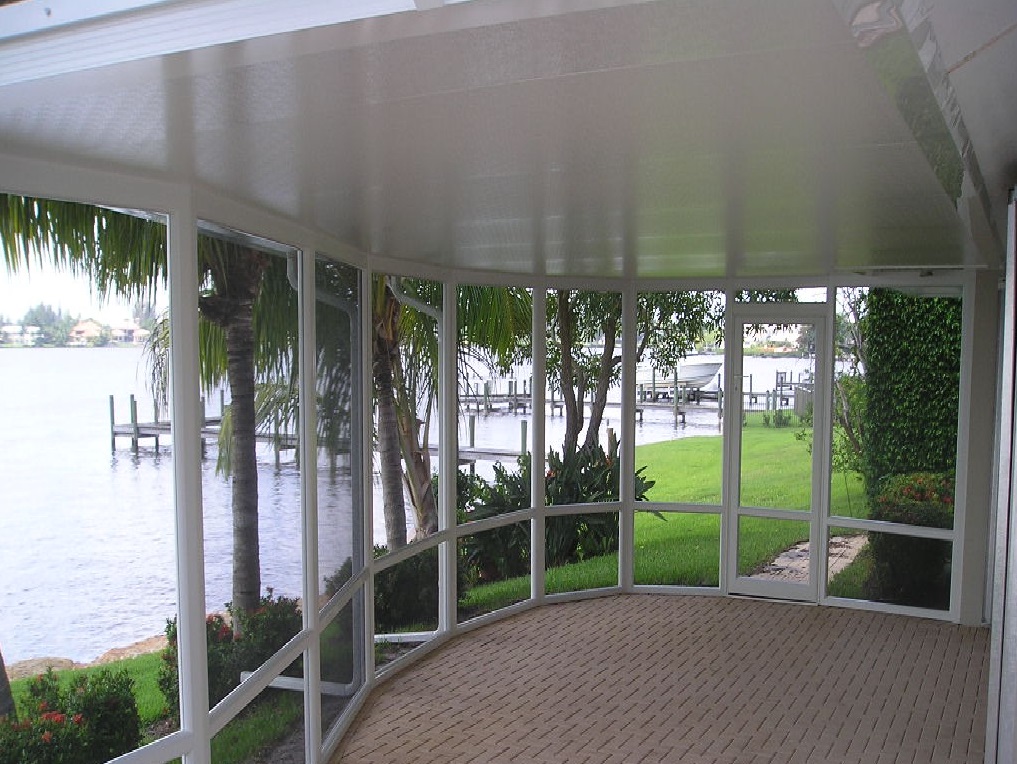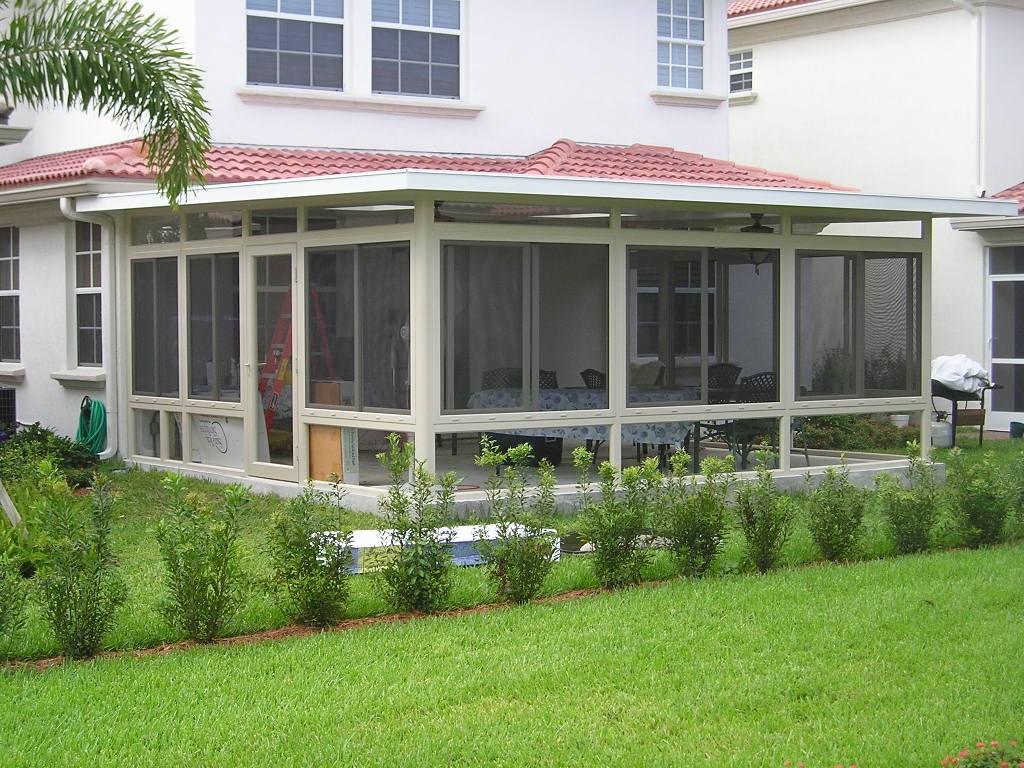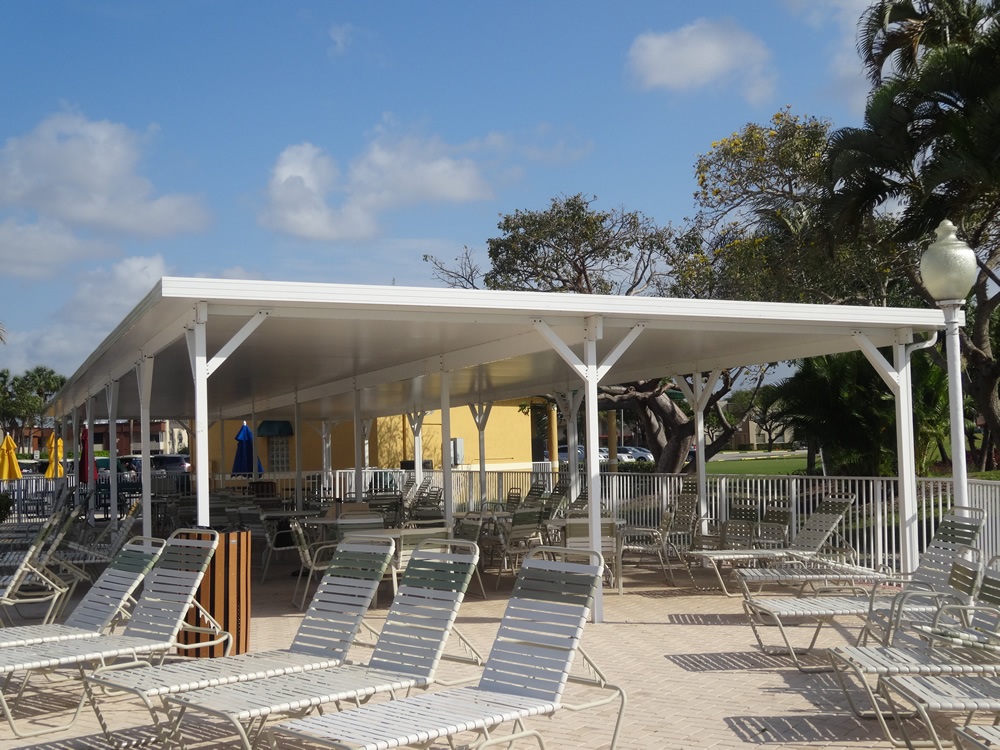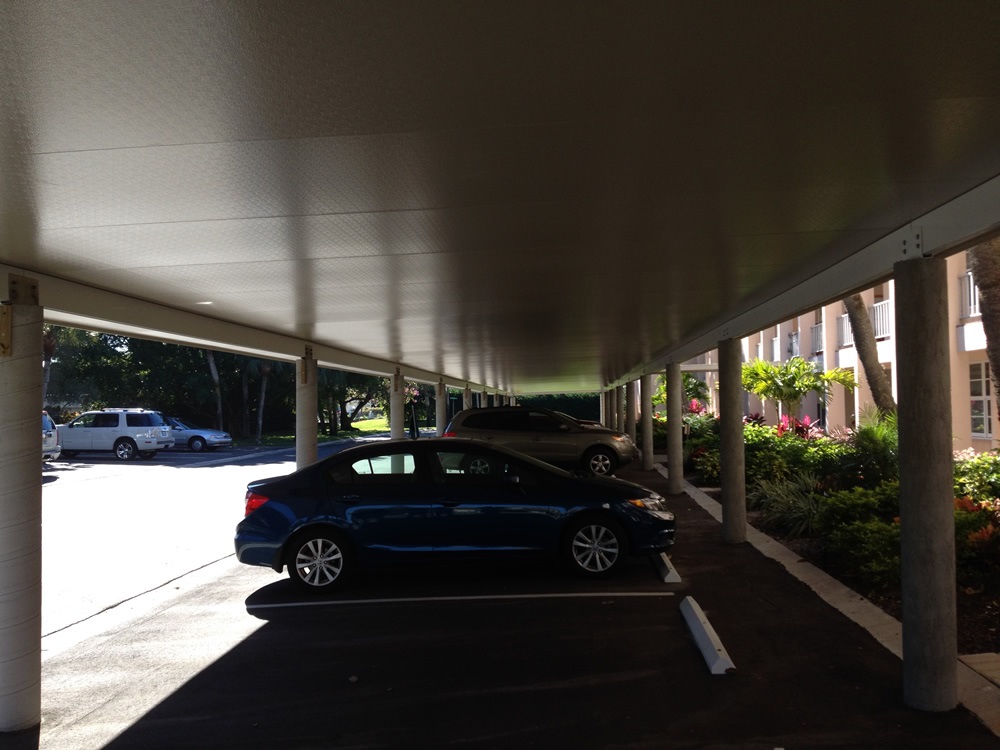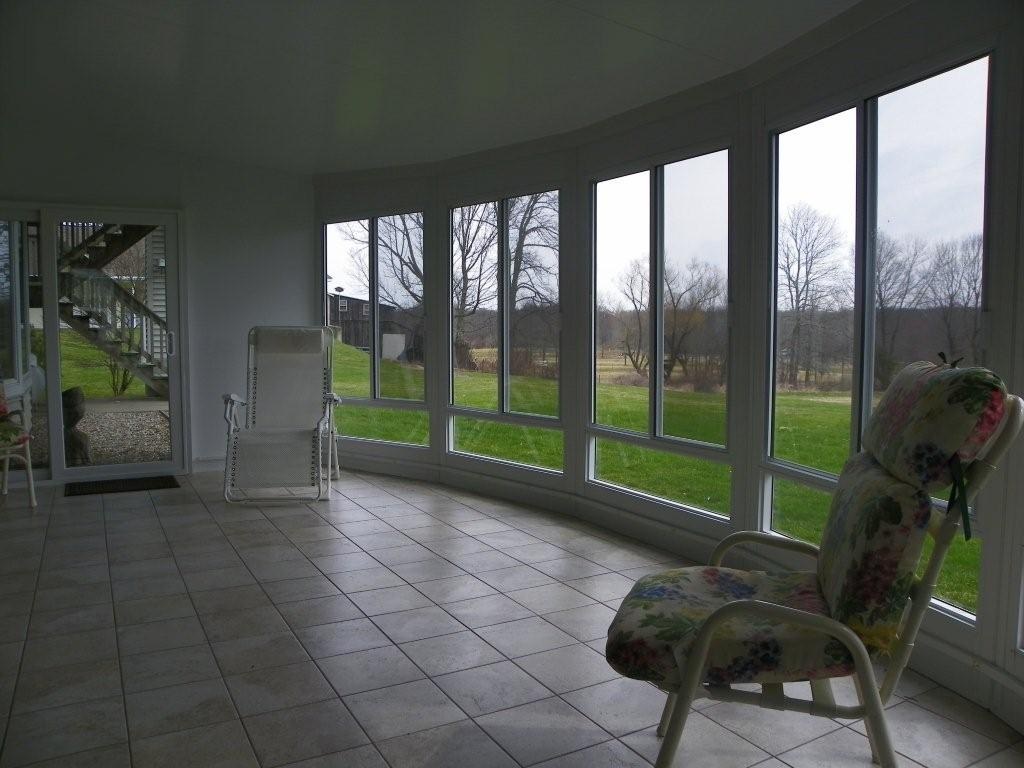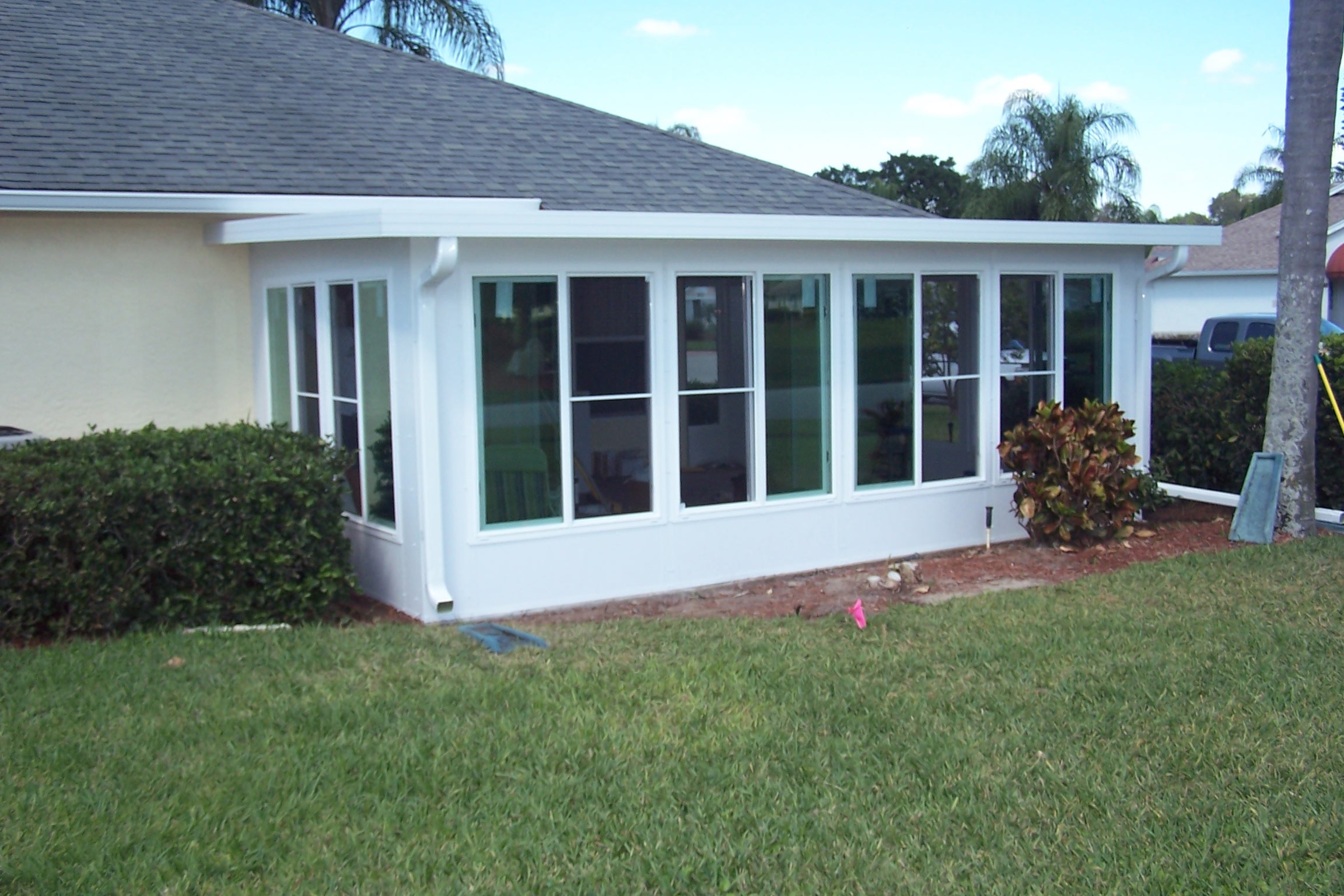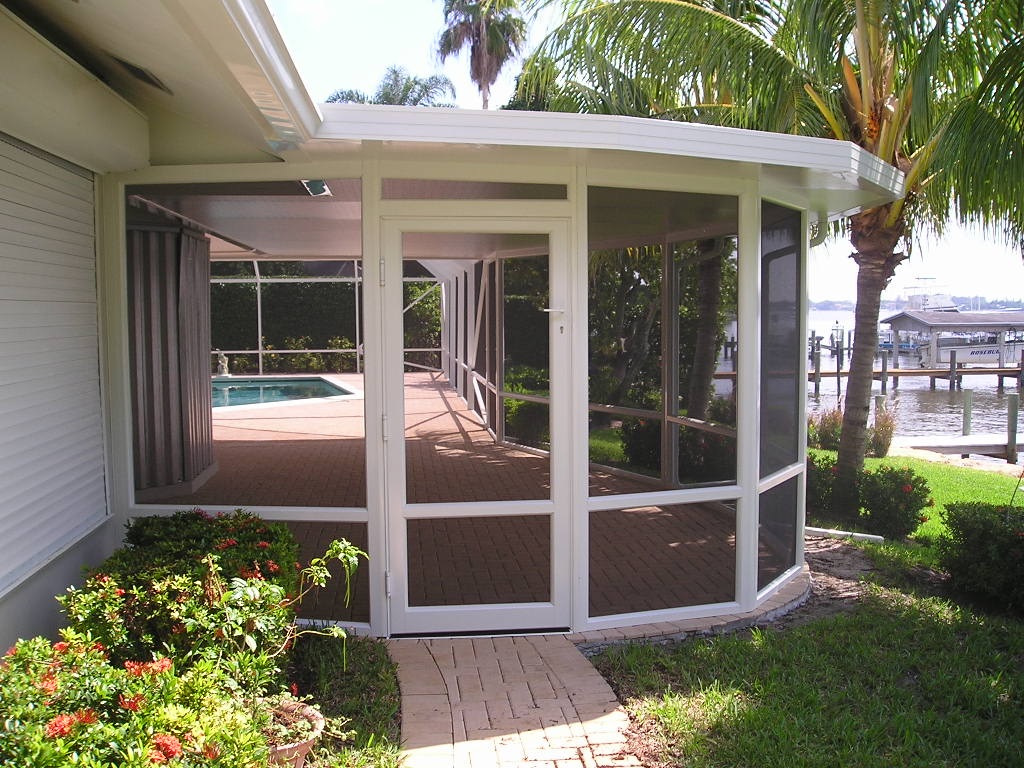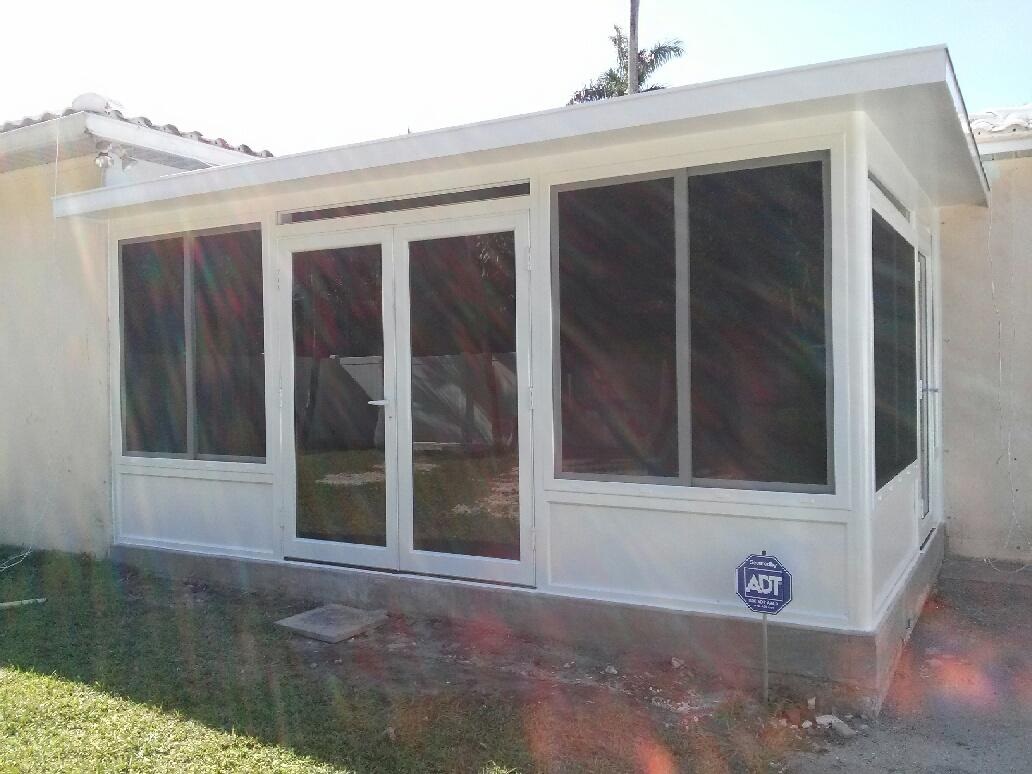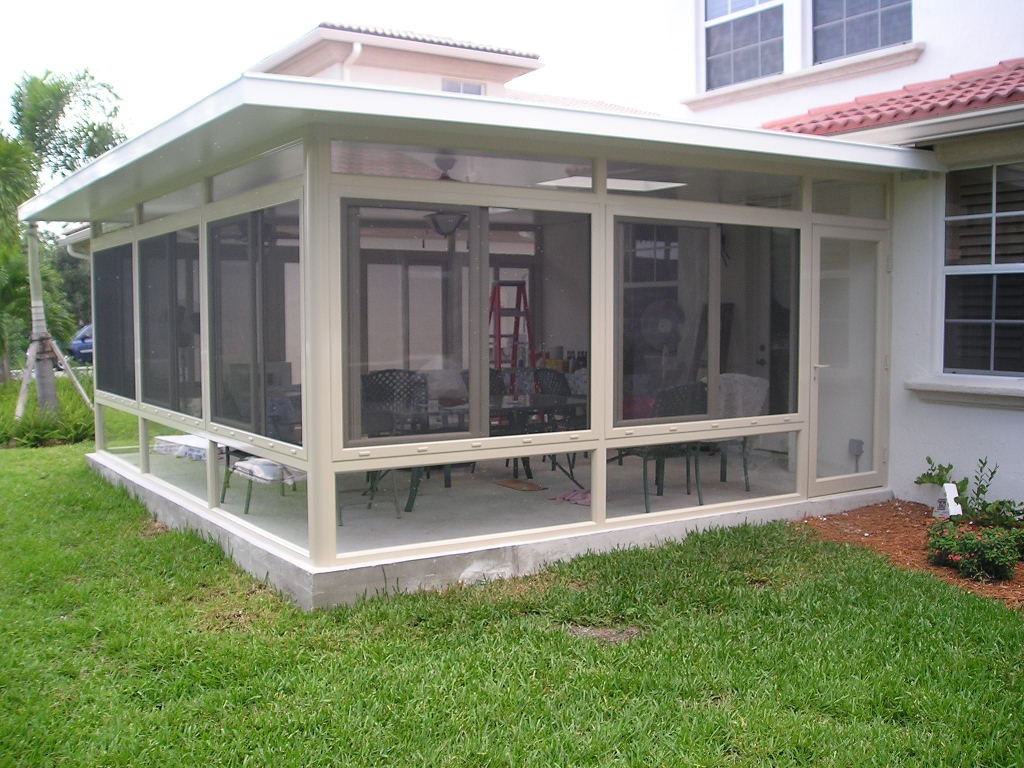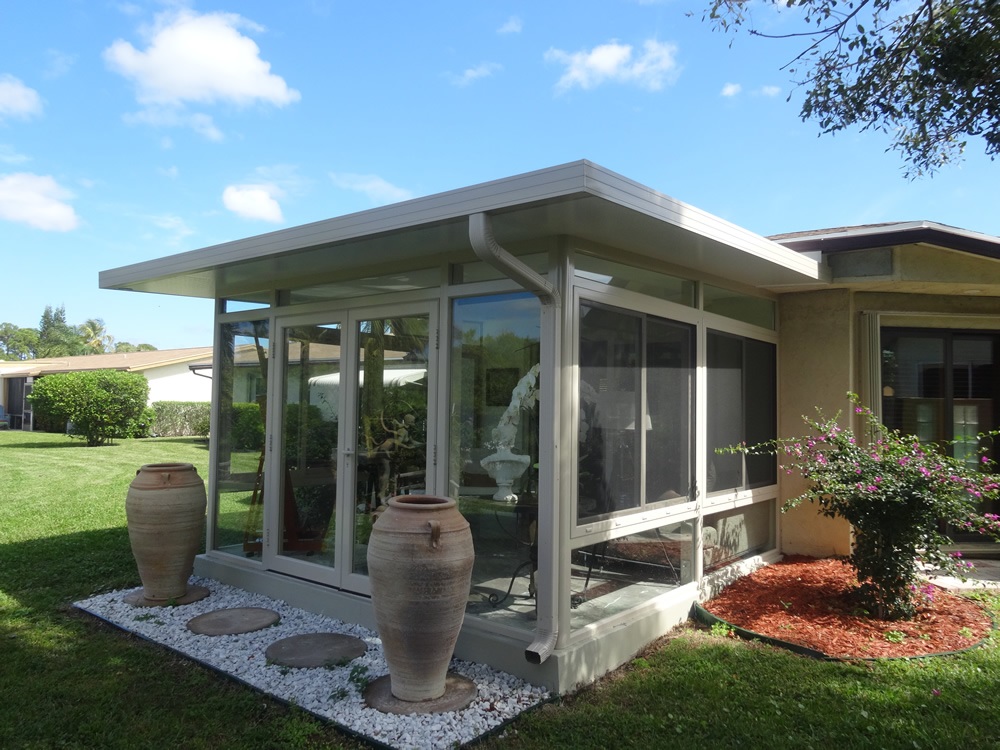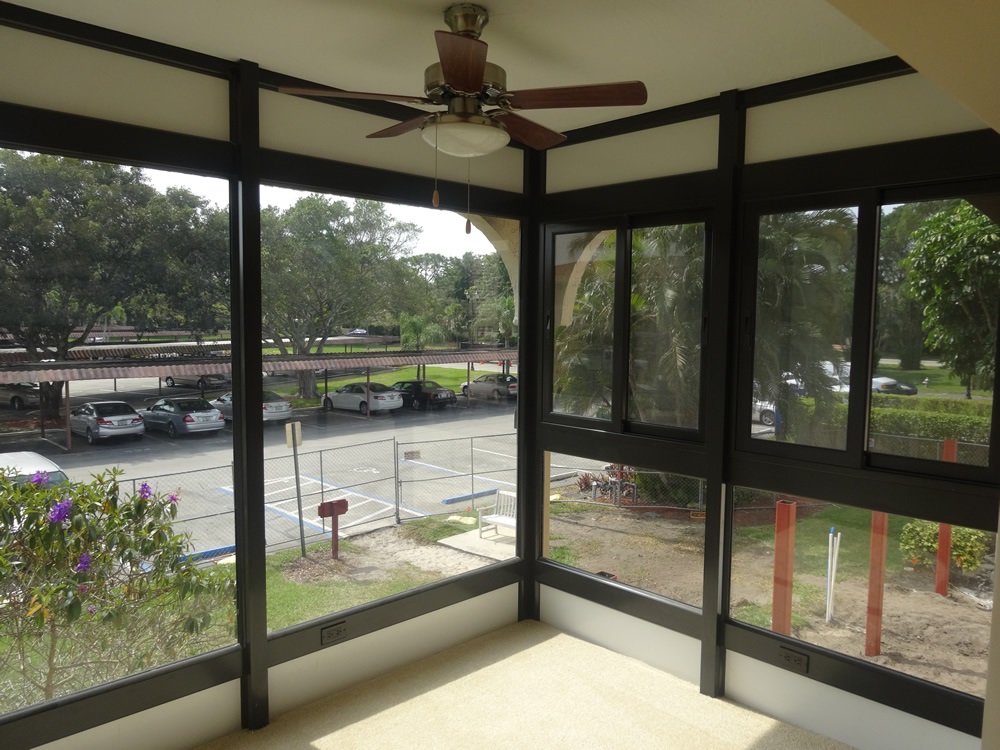 Home Additions
Sometimes building an enclosure does not really serve the purpose you have in mind. Maybe you need an additional bedroom or you want to make your kitchen bigger by moving the wall out. Building a new addition is a little more complicated than adding an enclosure. But don't worry, we have you covered. Adding an addition onto your home involves these steps.
First, we have to determine if there is room on your property to build the additon where you want it. To do this we will need a copy of your survey
Pour a new concrete slab to build the addition on
Construct the additions walls.  This is done with wood or concrete blocks.
Add windows and doors for the addition
Build a roof over the new space. New roofs can be flat or sloped to match the existing roof on your home
Make an entrance for the addition in what used to be your exterior wall
Finish the interior with drywall, lighting and such
Adding an addition to your home is a big undertaking, but a well-planned home extension will pay for itself in a short period of time. Increase your home's value and add to its square footage with an beautiful home addition. Increase the value of the investment in your home by selecting the correct materials and plans to enhance your character of your home and its value. The results of a properly designed and built home addition combine the benefits of more space and good looks  Properly done, a new addition will complement the existing homes design. Whether you are planning a one-room home addition, a second-story add-on, or an outdoor room, check out our photos of additions for inspiring ideas to implement in your own home addition. Ensure that your new home add-on is a success with our helpful home remodeling ideas, inspiration, and expert advice. Read these time- and money-saving tips — from construction basics to design styles to building regulations — before you start your home addition so you are equipped to identify what you want in your addition and how to calculate the cost of the project.
Building a new addition on your home is a complicated process and you really need a professional like PMSS on your side to help you successfully navigate and complete the task
Call now if you would like to arrange a free consultation 561-586-5655